Taking Bapcor on a new journey with their 2019 Annual Report. The core strength of Bapcor is its people and automotive aftermarket parts.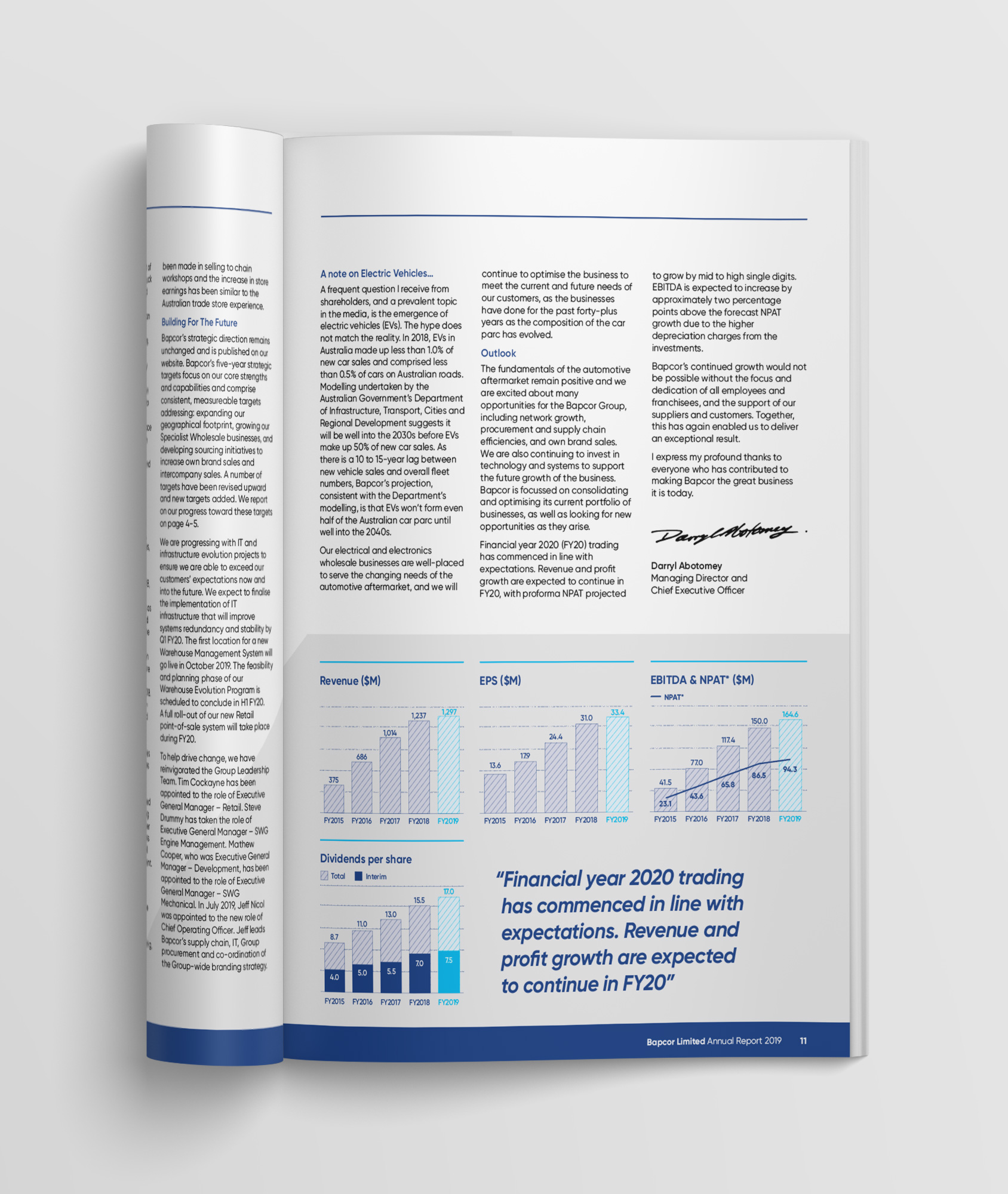 "Thank you for your awesome work on the Annual Report... you did everything you said you would do and it looks amazing."
Rachel Rademaker, Group Manager – Tax & Treasury
Client
Bapcor is Australasia's leading provider of automotive aftermarket parts, accessories, automotive equipment and services covering the complete supply chain including trade, specialist wholesale, retail and service.
Approach
The brief for this report was to clearly identify Bapcor's business segments, its five year strategic targets, acquisitions, locations, its people and the achievements in relation to their Environmental, Social and Governance (ESG) strategy.
Solution
Our strategy for designing the annual report was to communicate a strong and compelling message by combining great storytelling with effective design and photography and experienced project management to bring it all together. The new look report clearly positions Bapcor as a leader in the automotive aftermarket parts industry.