Leba identified brand touchpoints that required development as part of an overall brand refresh of their multicultural media business.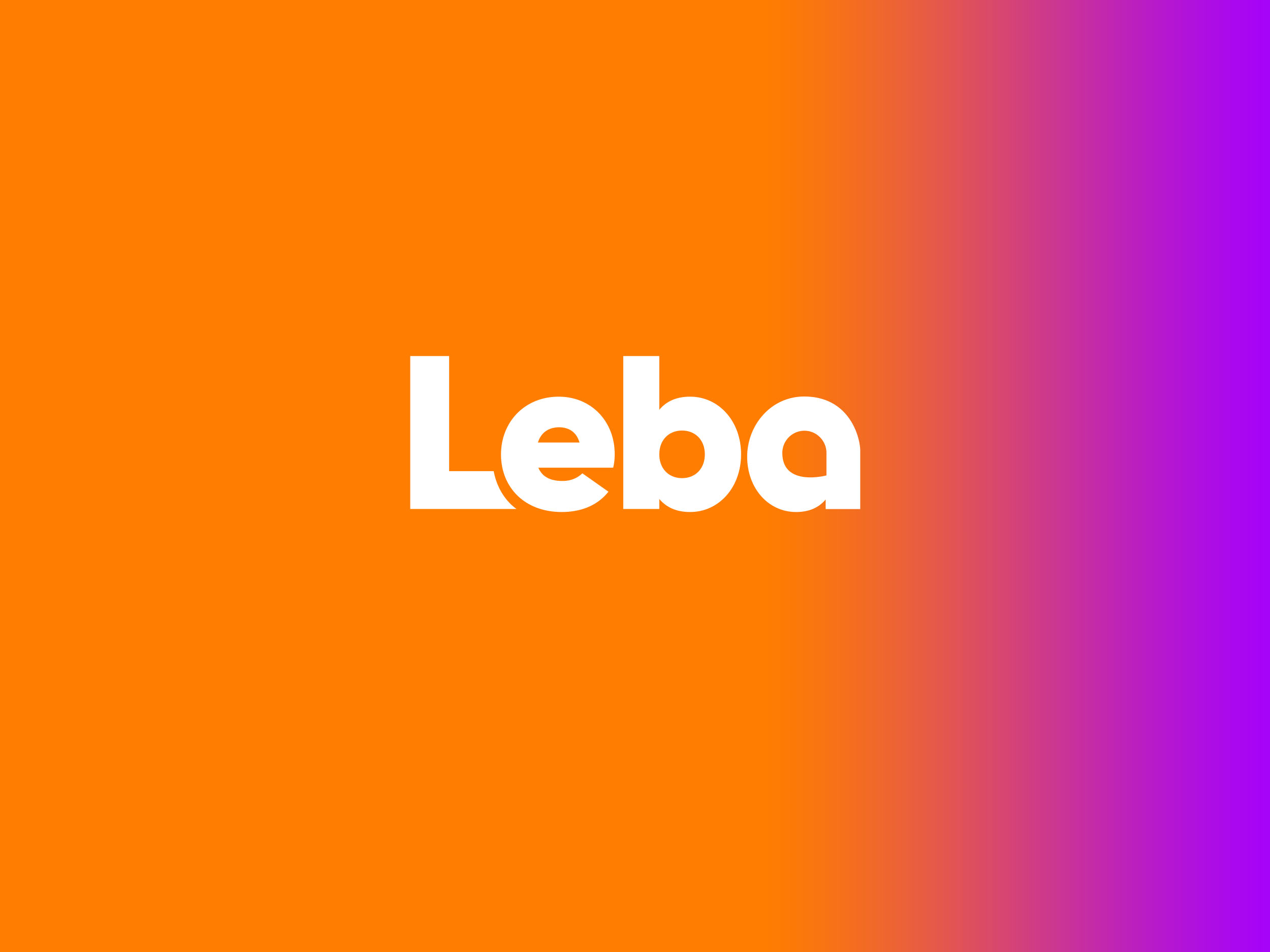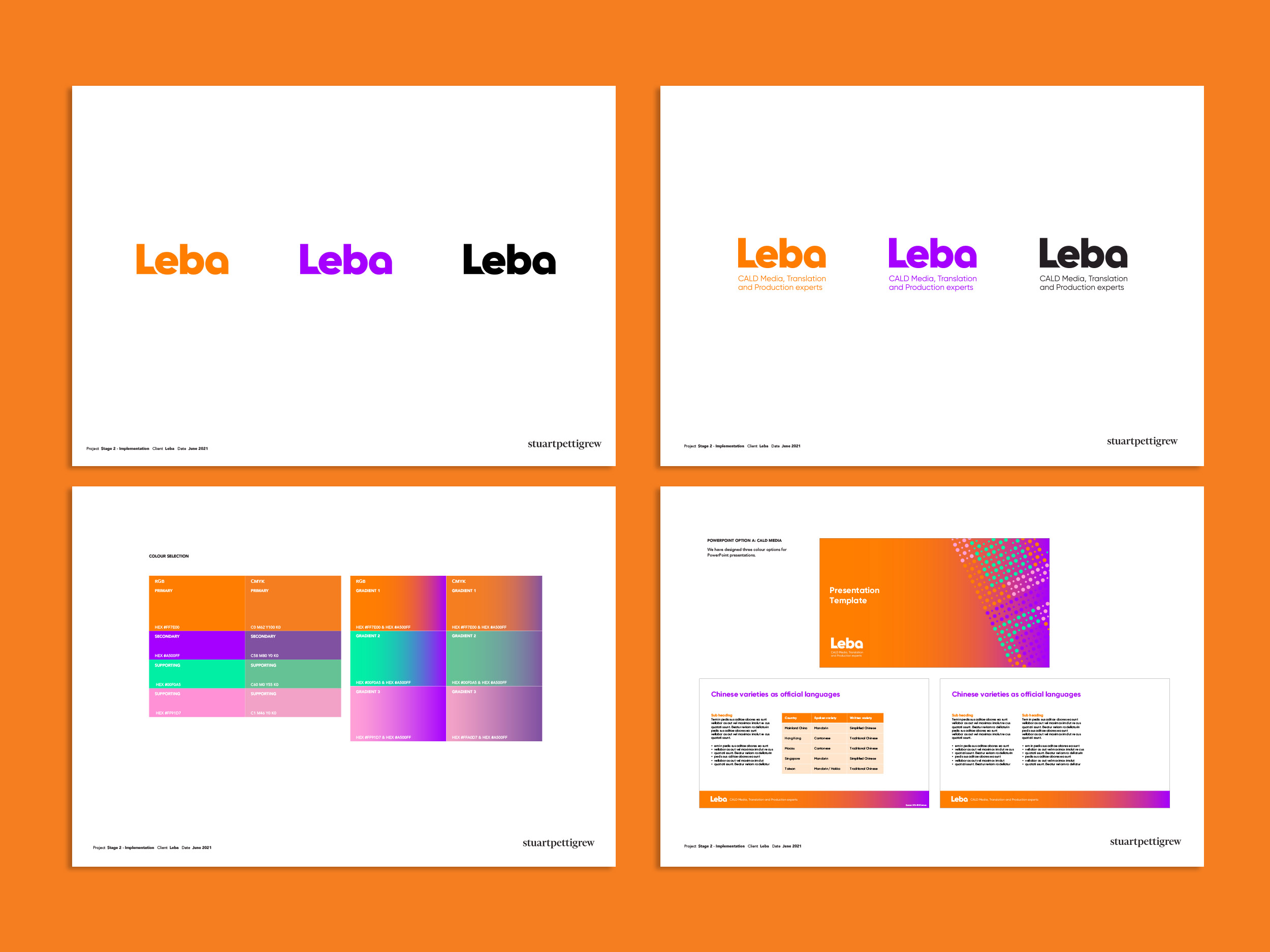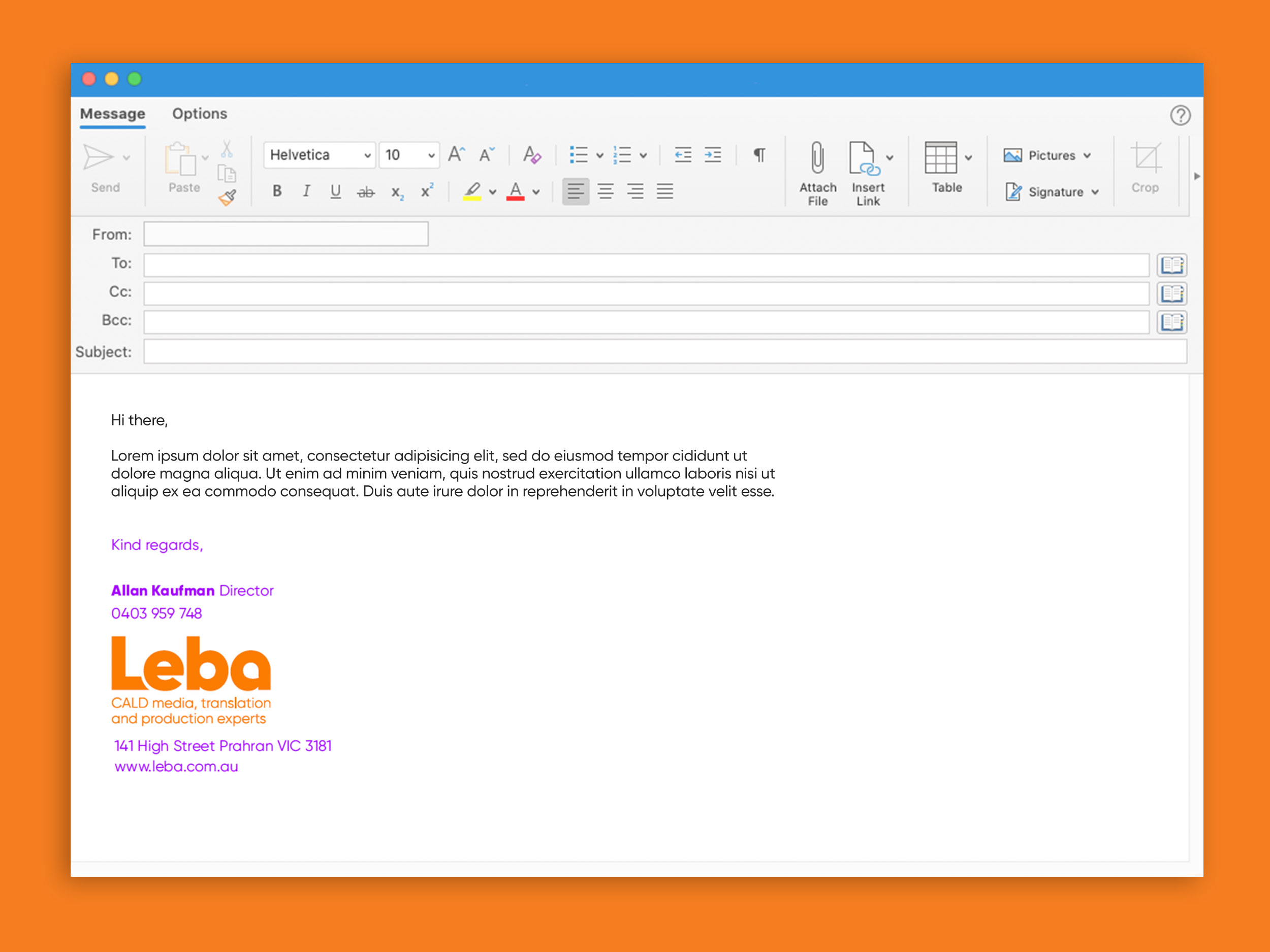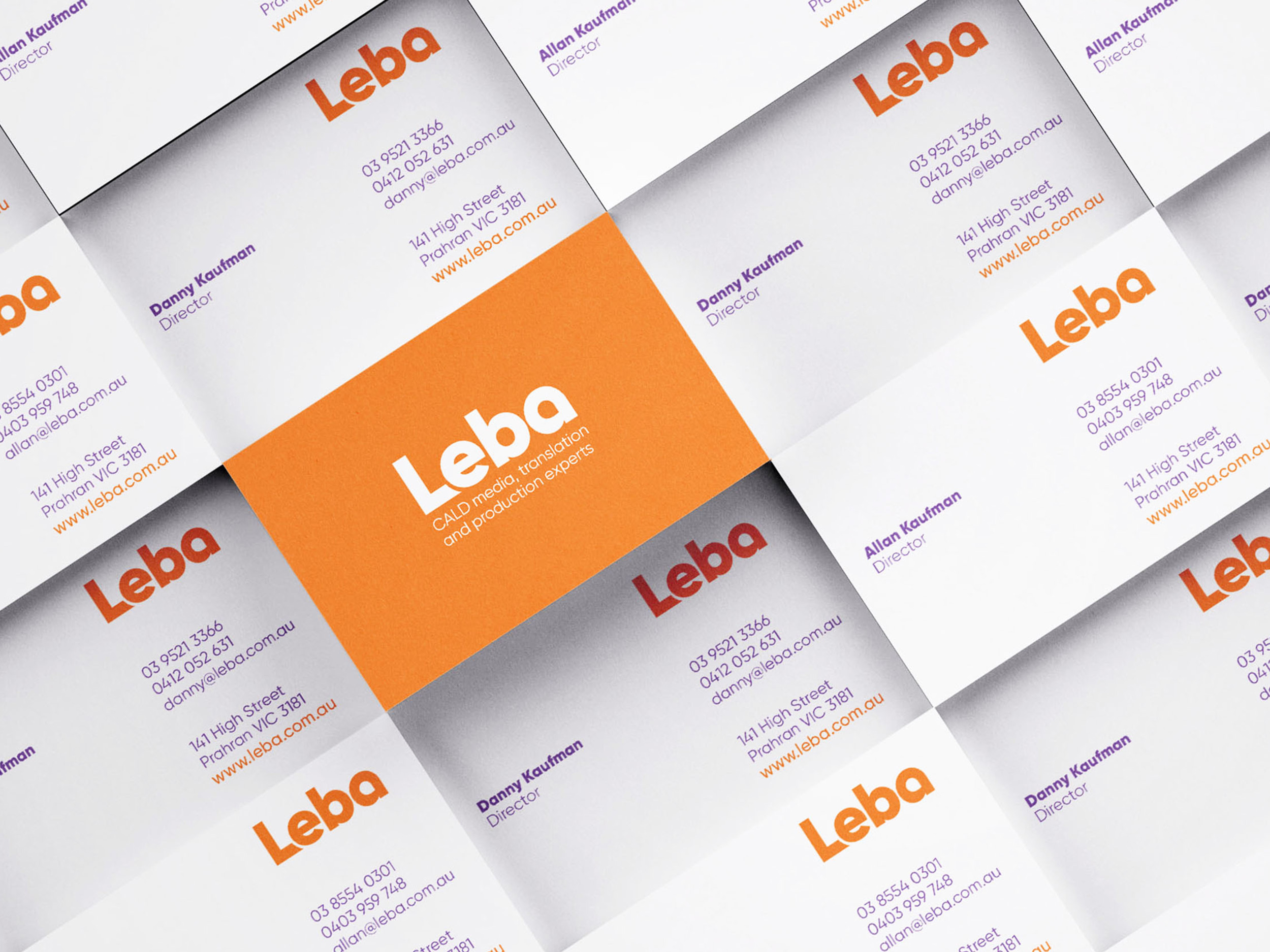 Client
Leba are Australian multicultural media specialists using print, digital, radio and CALD pay TV to reach 68 different communities throughout the country. The multicultural media plays an essential role in empowering new immigrants with essential information delivered in their language to connect, inform and educate the CALD community about life in Australia.
Approach
Our brief was to design a brand identity that presented Leba as a highly professional multicultural media organisation that is approachable and offers a personal touch when interacting with clients. The Leba wordmark was dated and our client was looking for a younger, fresher look and feel.
Solution
We designed a refreshed brand identity and applied a range of brand touchpoints to communication items that were designed to speak directly to advertising agencies and government organisations through to digital and print businesses. We designed a wordmark with an updated descriptor plus a fresh colour palette which reinforces Leba's commitment to servicing the diverse cultures they work with in the CALD media sphere.